Yoga Products for Purchase
Can't make it to a class? Looking for ways to incorporate Yoga into your routine at home?
Check out the Yoga for Stress Management DVD and Manual to you practice regularly at home.
Yoga for Stress Management DVD: $10
This is a 1 hour Yoga DVD outlining traditional Yoga practices to help you lower stress. DVD includes breathing techniques, Restorative Yoga poses, meditation and deep relaxation. There is also a discussion on cultivating awareness.
Yoga for Stress Management Manual: $10
Yoga for Stress Management Manual is an 18 page manual outlining the tools and practices of Yoga for helping reduce your stress. The manual includes; awareness, breathing techniques, restorative yoga postures, deep relaxation and meditation. As well as a page on balanced living.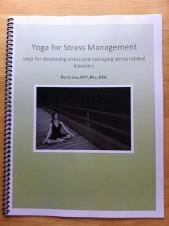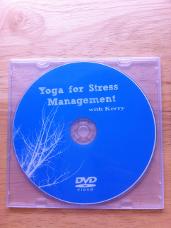 Looking for Yoga supplies for your home practice or group class practice?
Yoga Supplies by Halfmoon
Come check out the new, practical and beautiful yoga supplies by Halfmoon. Kerry will have a stock of supplies available for you to check out at Yoga classes held at KP Hall.(Click here for the KP Hall schedule) If you would like a different colour or style, let Kerry know and she will order it in for you!
Scroll down for some photos of Yoga supplies in stock that you can find at class at the KP hall.
If i don't have what you are looking for, check out the Yoga supplies on the Halfmoon website, www.shophalfmoon.com
You can place your Halfmoon order through Kerry by phone, in person or by e-mail:
250-512-9644
Look out for special upcoming fun, community Yoga events which will include free Yoga Class, Yoga demo's, snacks, tea and of course Halfmoon yoga supplies and yoga clothes!!
Recommended Yoga supplies for Home Yoga Practice:
Yoga Mat

Strap

Block (Cork & Foam & Chip Foam)

Bolster

Meditation Cushion

Eye Pillow

Blanket
Recommended Yoga supplies for your Group Class:
Yoga Mat

Block (Foam or chip foam)

Mini Bolster

Blanket

Eye Pillow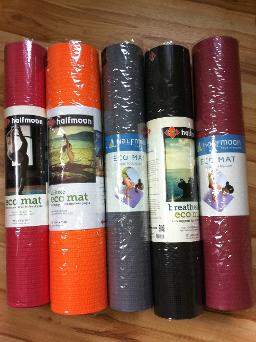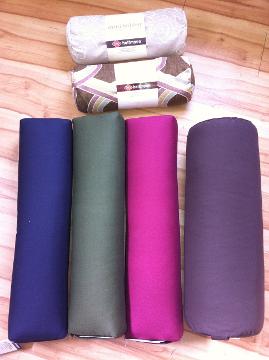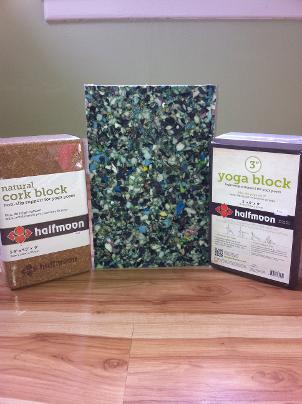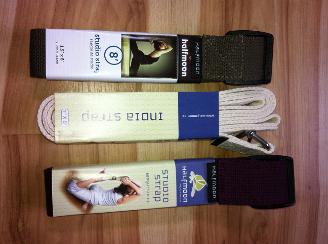 Order your Yoga Supplies by phone, e-mail or in person
kerryyoga@live.com
250-512-YOGI (9644)